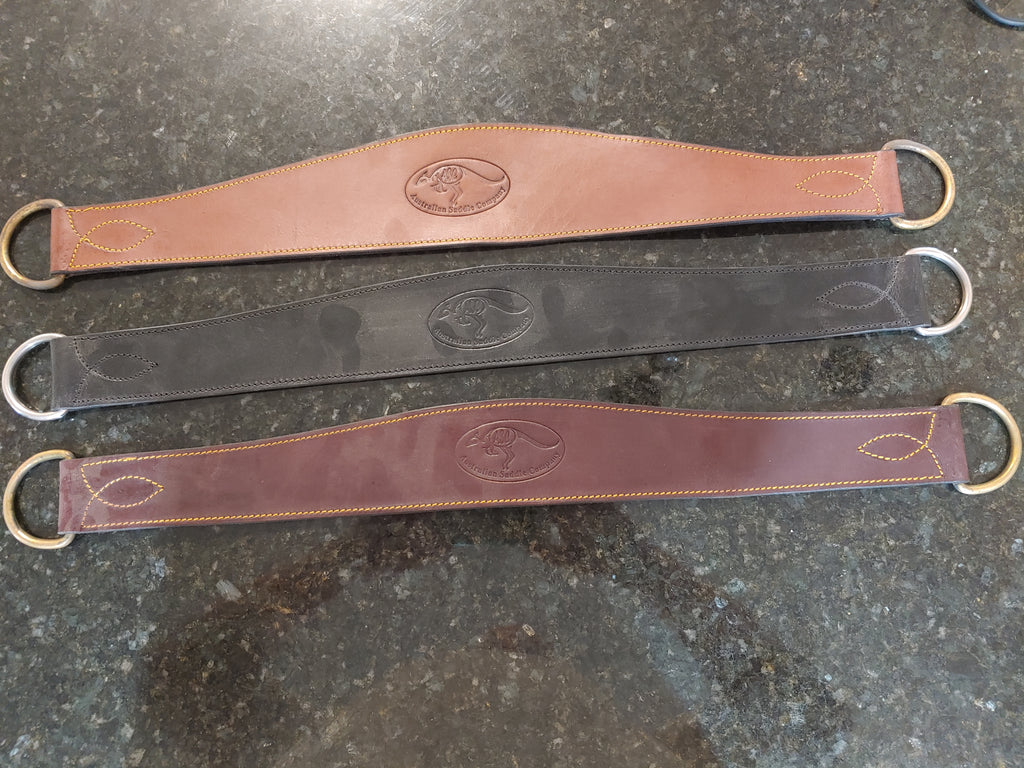 Overgirth- Double Ring
The Double Ring Overgirth is another way to convert an Australian saddle to rig Western style. This overgirth would take the place of the traditional overgirth. Once installed, the d-rings from the overgirth will sit just under the openings in the outer flaps. This is so that the d-rings will stay in the same place and be stable for girthing. When girthing Western style using the double ring surcingle, the billet straps coming out of the saddle will not be needed and will just hang out.
They come in 2.75" and 3.75"
---
More from this collection